Sport
Summer
Golf 
 
hotel U lip***Trojanoviceis an ideal base for golf tourism in Beskydy. In it's closest vicinity there are several golf courses both for top players and courses for players with club HCP.
Golfers will enjoy Prosper Golf Club Celadna, a first class beautiful 36-hole course where the Czech Open is played. The course is connected with Miguel Angel Jimenez who designed the course. For the more advanced player Golf resort Ostravice offers a nice game in beautiful terrain with great views of Ondrejnik and Lysa Hora on its 18 hole course. There is also a beautiful 18-hole course with a modern longue in Ropice. Valassky Golf Club in Roznov p. Radhostem is a 9-hole picturesque club course placed in the bend of river Becva at the foothill of Radhost. And finally, there is a rarity course in Velke Karlovice, with its challenging sloped fairways and game over horizon.
Tourism and cyclotourism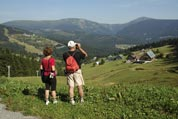 Hikers will appreciate the beauty of the local landscape whilst on one of the many tourist routes around Pustevny.
The beauty of the local landscape can can also be enjoyed whilst cycling. Many cycling routes lead along contour lines and hence are suitable also for untrained cyclists. For experienced cyclists there are routes used for Beskydtour, the professional cycling event (both road and MTB).
Swimming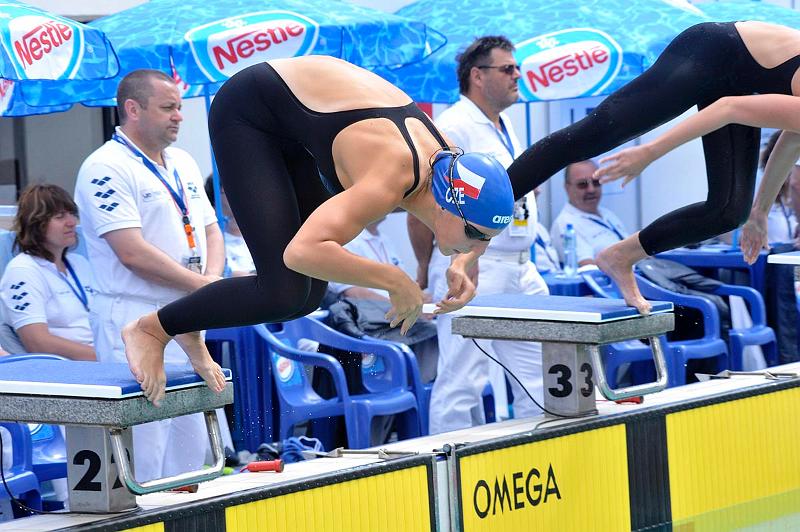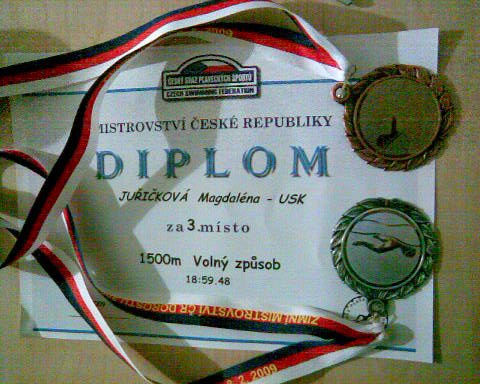 For water sport enthusiasts the swimming-pool at Frenštát pod Radhošťem is available, the pool is heated to 27 degrees and so is more suitable for people swimming for fitness. It is equipped with massage jets and a small sauna in both male and female change rooms, so people preferring warmth won't be disappointed! In Roznov pod Radhostem there is a swimming pool with warmer water, steam baths, whirlpool (chlorinated water only) and tobogganing, which will be appreciated especially by children. In the summer season the Aquapark in Frenstat pod Radhostem and the popular Olesna area are also worth visiting.
High rope centers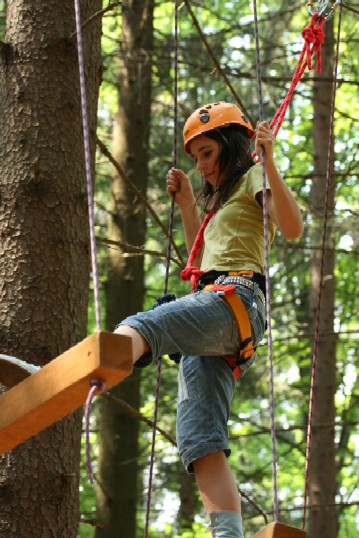 An exciting experience can be a visit to the High Ropes Tarzanie which is only 150m from our hotel. There are also  other high rope centres in Ostravice or Roznov pod Radhostem. All of these centres would be suitable for groups of children (nature school, ski training, school trip etc.)
For the thrill seekers there is also the possibility of paragliding.
winter
skiing 
Pustevny area
Bílá area
Pustevny
The surroundings of hotel U lip*** Trojanovice are ideal for winter sports. The hotel is based only about 200m from a car park where a free childrens train will take you to the chairlift at the foot of Pustevny where ski slopes of different difficulties for both snowboarding and skiing are available.
Fans of cross-country skiing will also be catered for. There is a cross-country skiing stadium in Pustevny with 2km and 5km maintained routes. Maintained routes also lead to popular places in Martinak, Radhost and the Cottage Mir. The summits of Pustevny offer many interesting places with amazing views of surrounding landscape.
Bílá
From hotel U lip *** Trojanovice it is only a few kilometers to the winter area in Bila which is  well equipped for quality winter sports. Parking is free at the bottom station of the 4-chairlift that will take you to the summit of Zbojnik which has access to slopes of various difficulty.